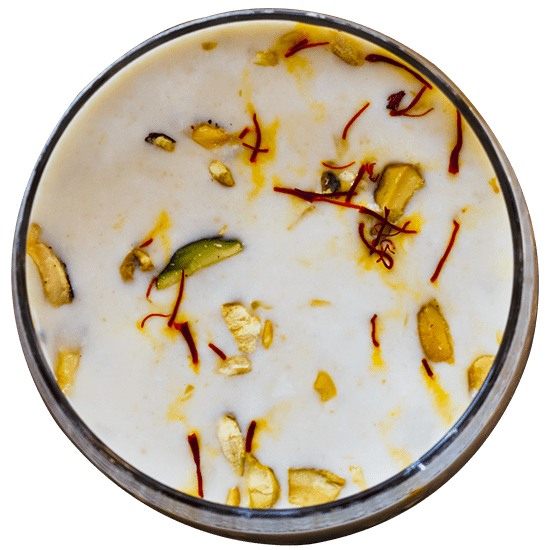 NA
Serving Size
6
Prep. Time
30 mins
Cooking Time
30 mins
Ingredients
1 tbsp fennel seeds
2 tbsp khuskhus or poppy seeds
¼ cup of cashew nuts
½ cup of almonds
about 15 whole peppercorns (you can mix black and white peppercorns both)
3-4 tbsp dried rose petals
a generous pinch of saffron threads
5 tbsp of chaar magaz (melon seeds)
4-6 dry hollyhock flowers if possible
1/2 cup of Mawana Premium Fine Grain Sugar (or to taste)
Instructions
Soak everything together overnight or for 4-6 hours.
Make a fine paste of the mixture and sieve through a fine sieve. Grind the sieved solids again to extract more thandai from it and sieve again with the help of some water added to the sieve.
The thick slurry of the thandai mix will be diluted with about 1.5 liters of chilled water.
Serve chilled with some rose water added.